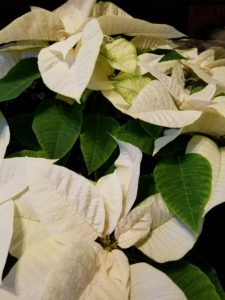 When Johann Sebastian Bach composed St Matthew Passion, he began with a celestial song of hope that included the angelic voices of a children's choir. It was this beginning place from which he drew strength to unfold in music the events of Christ's crucifixion and death.
Trauma specialists are finding that the beginning place of dealing with trauma is in having the client solidly remember a time of wellbeing. It is from that remembered goodness they are able to look at the unspeakable events in their life and begin to heal those wounded places.
As we watch events unfold at Standing Rock, we may notice the beginning place of those who stand in resistance to the pipeline. Their daily strength and fortitude come from beginning in the sacredness of water, the holiness of burial grounds, and the integrity of kept agreements.
In the three examples above, we are shown a beginning place of hope, healing, and connection. As we step into the possibilities and challenges of 2017, perhaps we would be served by reflecting on our own beginning place. What is our vision for our communities, our country, and our planet? What is our role in the unfolding of history? Our answers will most certainly affect the potency of our stamina, the clarity of our action, and the focus of our attention.
In this New Year, what is your beginning place?